Benjamin Obeng (contact person on site)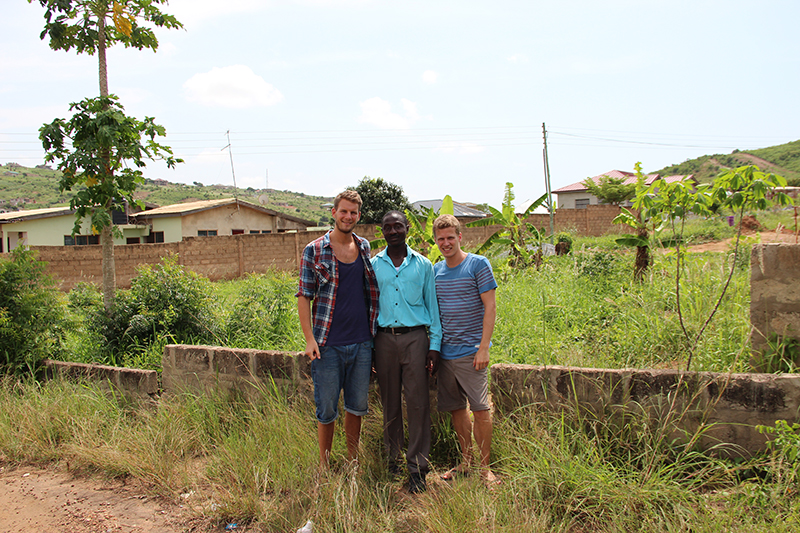 Benjamin Obeng, called only Ben by everyone, is a family man from Accra. With his 5 children (one is adopted) and his wife he lives in a suburb, which in Germany would rather be a city, and runs a small primary school for 250 children. Some of these children cannot afford the school and are therefore provided by Ben "for free" in terms of education, nutrition and school materials.
He took us in in March 2014 and let us live with him. In August 2014 he started his first trip to Europe, among other places to Kiel, to visit us here and take a look at our life. He has written a text to describe himself once: "My name is Benjamin Kwasi Dede Obeng. I was born on May 5th 1968 at Kantamanto near JamesTown in the central business area of Accra. I am the the third born of six siblings. I am married and a father of four children (3 girls and 1 boy). Also i am the proprietor of P. Brainy Kids Academy (an educational institution from Creche to Junior High Level). I have a big heart for children and always willing to help educate them, even if the parent cannot pay their fees. And for this reason I am the headmatser of Beneficial School Ghana, a scholl, which is free of fees."
Thomas Jenckel (1. CHAIRMAN)
Since 2012, I have been travelling to Ghana once a year to implement specific projects for children in need. It started as a volunteer at a small school where I worked as a teacher for weeks and got a deep insight into the Ghanaian school system. Influenced by many impressions and the desire to improve, I organized smaller development projects from Germany to the point where Bastian and I decided to do even more. That was the birth of our association.
Bastian Brück (2. CHAIRMAN)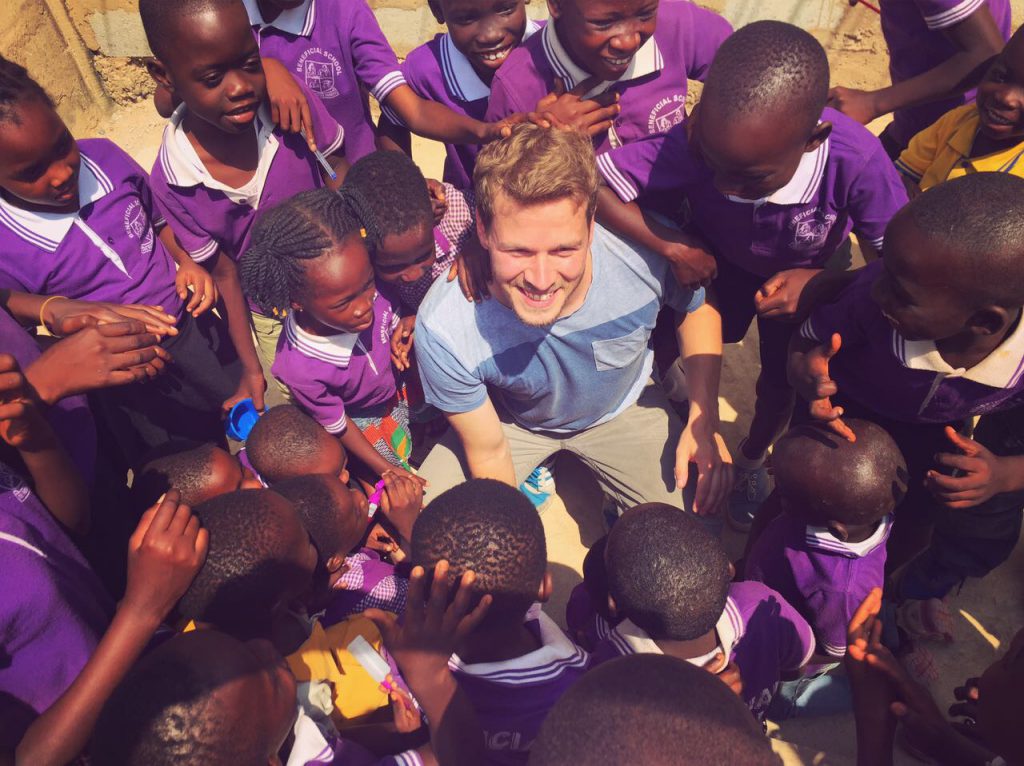 Moin Moin,
my name is Bastian Brück and I founded the club together with Tommy. Through him I first became aware of Ghana and learned to love the country and its people very quickly after we were there together for the first time in March 2014. In the meantime several visits have been made and it is always a wonderful experience to be there and to see the children's beaming faces. I am happy about any kind of interest in our project and hope to inspire everyone.